The Long way to Justice: Nazi jailed for the murder of 300,000 Jews after 70 years
The 94-year-old Oskar Gröning who worked at the Auschwitz death camp has been convicted of being an accessory to the murder of 300.000 people and sentenced to four years in prison, in what could be one of the last big Holocaust trials.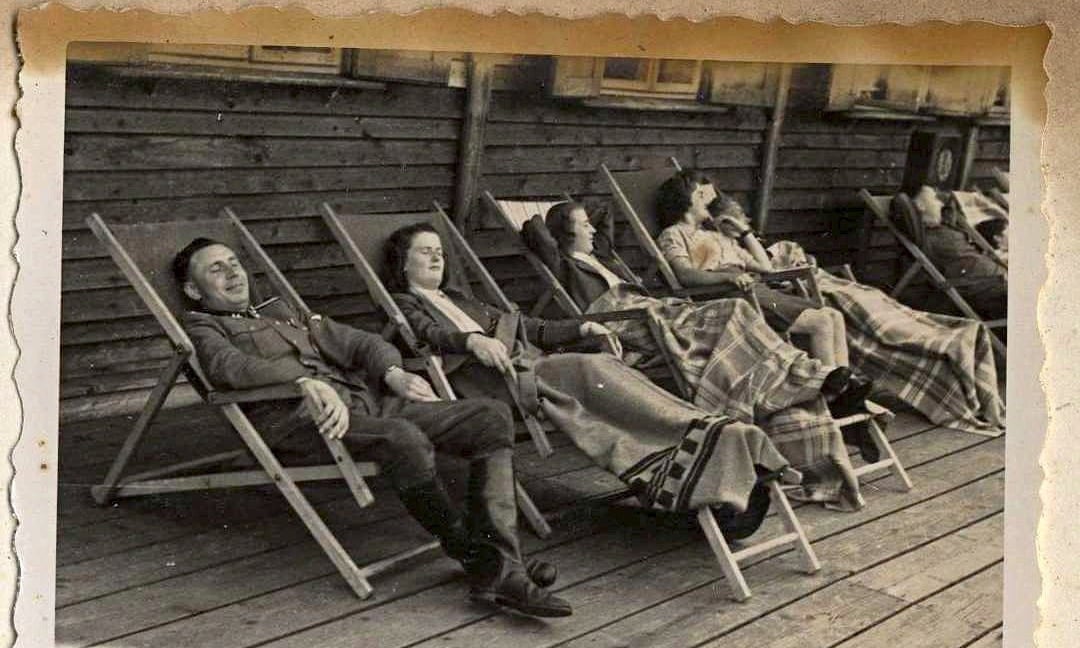 Germany - A former SS guard known as the 'accountant of Auschwitz' has been sentenced to four years in prison for being complicit in the murder of 300,000 Hungarian Jews in what is likely to be one of the last Nazi trials.
Gröning's occasional duties on the arrival ramp during the two years he spent working at Auschwitz saw him responsible for taking the luggage of new prisoners. This role meant he had witnessed first-hand the suffering of those deported to Auschwitz, Kompisch told him: "Mr Gröning, don't tell me you did not see the suffering, of course you saw it. You didn't just look after the luggage to see that it wasn't stolen .... [you] knew they were never going to see their luggage again."
The trial went to the heart of the question of whether people who did not actively participate in the killing of 6 million Jews during the Holocaust but however took part in the Nazi system, were guilty of crimes. Until recently, the answer from the German justice system was no. The presiding judge noted the importance of such prosecutions even after decades had passed. "Even after 70 years, one can create justice, and one can find a verdict," he said, "there is a hope that the victims could find some peace and some reconciliation."
The holocaust has been seen in very different perspectives - than and today. It is an ongoing shocking phenomena that Hitler is still highly respected in many countries and that the holocaust does not seem to matter. The hate against jews in present day unites opposing arab groups. Whoever enters countries like Syria with an Israeli stamp in his passport risks in the worst case his life. 7 decades ago things in the West were not as clear as they are today: even John F. Kennedy praised in letters after visiting Germany as a student some successful achievements by the Nazis. Anti-semitism in the US can be watched in the film "A Gentlemens Agreement" from 1947 by Elia Kazan with Gregory Peck.

The USA, England and other western countries don't mention in their history books that they refused immigration to disabled jews such as the blind workers from the workshop of Otto Weidt in Berlin. Rudolf Vrba and some other s who escaped from Auschwitz on April 7, 1944 started to record their experiences and observations. Both the Polish resistance and the government in exile in London and the Allies and Jewish organizations should obtain evidence of the atrocities of the Germans.Even though the western allies did not bomb the train railroads to Auschwitz in order to stop the mass deportation, even after they had learned that hundred-thousands of jews were killed there.

Heroes, who saved thousands of jews during the war, were ignored, forgotten, prosecuted or punished after the war in nearly all countries. Stalins soldiers slaughtered after the end of WW II in the Eastern provinces 2 million Germans who were not soldiers and committed mass rapes and atrocities - while Russia still celebrates its heroic victory as a national day. The Cinema for Peace founder, whose grandmother was in a concentration camp in Italy because of helping jews in Yugoslavia, discussed this phenomena of "edited" and selective history with German President Joachim Gauck. Gauck believes that the leaders of the radical Frankfurter Schule made sure that these parts of history did not become part of the collective memory in order not to diminish and distract from Hitlers unique crimes.

No matter how complex, history is never black and white: the new court ruling makes clear that there is nothing good and nothing to praise in a system that killed systematically Jews, Roma, disabled and homosexual people, and that everybody is responsible for murder who supports such a system - 70 years ago as well as today.

We recommend the following films on this topic: TRAIN OF LIFE, SCHINDLER'S LIST, LIFE IS BEAUTIFUL, REMEBERANCE, BOY IN STRIPED PYJAMAS, THE BOOK THIEF.

Such court ruling and principle could apply today to members of the UN Security Council who veto measures to save peoples lives - and will be prosecuted for this one day in hopefully not too distant future. How far international justice has advanced in prosecuting such individuals shows the german lawyer Kalleck in Berlin with his European Center for constitutional and human rights which is suing or supporting with evidence with growing success cases against western politicians who are responsible for the war in Iraq, against individuals and corporations who are responsible for wars,  Guantanamo, illegal drone killings and water pollution for example. Cinema for Peace honorees Paco de Onis and Pamela Yates have brought the first seating head of state in Guatemala to prison. Their films as their footage served in court as evidence to prove responsibility for mass killings. Cinema for Peace has also provided in the past evidence material to the International Criminal Court - for example proving on documentary film the enlisting of child soldiers -  and will support in future more of these filmmakers and films.

Watch the Trailer of HOW TO NAIL A DICTATOR and THE RECKONING: THE BATTLE FOR THE INTERNATIONAL CRIMINAL COURT by Pamala Yates and Paco de Onis.

Justice might take decades but at the end it prevails. If you wish us to support this further, please support Cinema for Peace with a donation and your time.